British Food Fortnight: Less Waste, More Taste!
British Food Fortnight: Less Waste, More Taste!
http://rgfresh.co.uk/wp-content/uploads/British-Food-Fortnight-Less-Waste-More-Taste.jpg
1024
569
R&G Fresh
http://rgfresh.co.uk/wp-content/uploads/British-Food-Fortnight-Less-Waste-More-Taste.jpg
Early autumn is a fantastic time for foodies, with a ton of top food festivals to attend and two particularly prominent and long-running campaigns that will interest anyone with an interest in British cuisine or ethical food practices.
First up between 6-10 September is Zero Waste Week, an international movement now in its 14th year that encourages people to look after the planet by being more mindful of (and ultimately doing something about) the amount of food and other disposable items they throw out.
Then between 18th September – 3rd October is British Food Fortnight, an annual campaign designed to promote eating traditional British food produce, now celebrating its 20th anniversary.
Being passionate about both causes, we thought it was time to look at them in a little more depth and give you an idea of how you can get involved in them!
What is zero waste and why is it important?
The idea behind zero waste is that items which you might once have absent-mindedly decided to throw out can instead be reused in an alternative way (maybe repaired, or possibly repurposed entirely) in order to get full value from them. This extends their shelf life, lowers the amount of waste in the world, and even helps save you money.
But what is zero waste week 2021?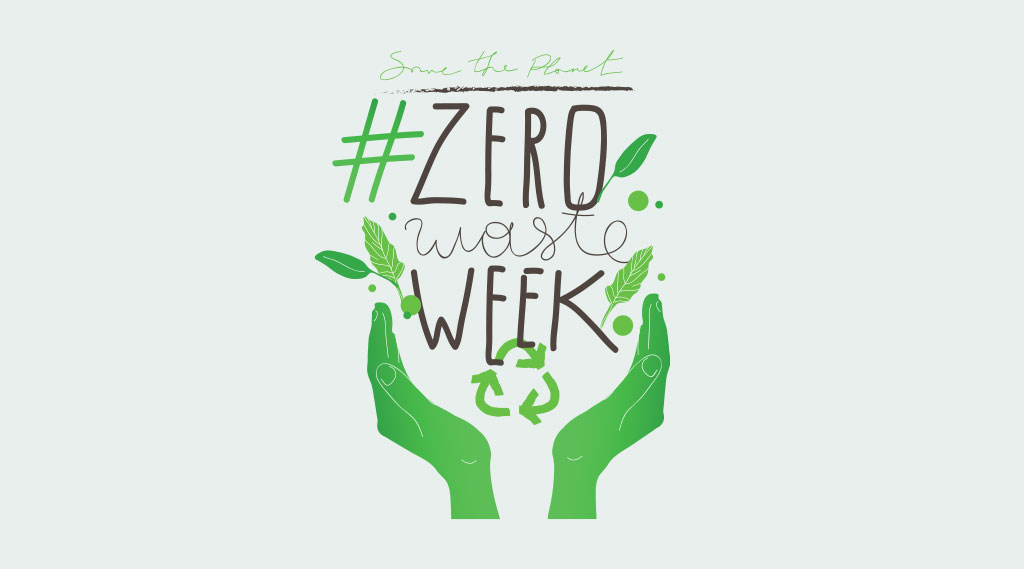 Zero Waste Week began in September 2008 in response to a natural disaster which left founder Rachel Strauss determined to leave behind a better life for her child.
It started as a blog where she encouraged people to check what was in their fridge and track what they threw out. It's since grown into a movement followed in over 80 countries, with the #ZeroWasteWeek hashtag shared over 56 million times on Twitter.
Why does Zero Waste Week matter?
A video on the Zero Waste Week website makes the answer to this clear:
Only 1% of the things we buy are still being used after six months
An entire third of the food produced globally is wasted. Despite this, many third-world countries still experience famine and people dying of starvation
To grow all of that wasted food, people need a land mass larger than China – meaning an enormous logistical and pollutive effort for absolutely no benefit to anyone
To make the point on a more local and relatable level, however, the average UK family spends £810 a year on food they then throw out.
Whether on a humanitarian level, viewed through the lens of climate change, or considered purely on the basis of individual expense, food wastage in particular is an enormous problem. Addressing it is therefore crucially important to people from all walks of life, as well as to the longevity of our planet.
How can you get involved with Zero Waste Week?
The Zero Waste Week campaign works with businesses, local authorities, schools and householders to help them act more mindfully about their daily wastage. The first step is to do a waste audit.
"Just live your normal life," says Rachel, "don't try and make any changes for about a week. And then jot down everything you're throwing away. And then you can start to make a plan as to what you're going to do with it."
If you're interested in knowing more about Zero Waste Week, head to the website to sign up to the mailing list. You can also donate to keep Zero Waste high on the agenda, or download posters and other materials to print over at the press page.
Additionally, you can follow the campaign on social media on Facebook, Twitter, Instagram and LinkedIn, joining the conversation with the hashtag #ZeroWasteWeek.
British Food Fortnight: everything you need to know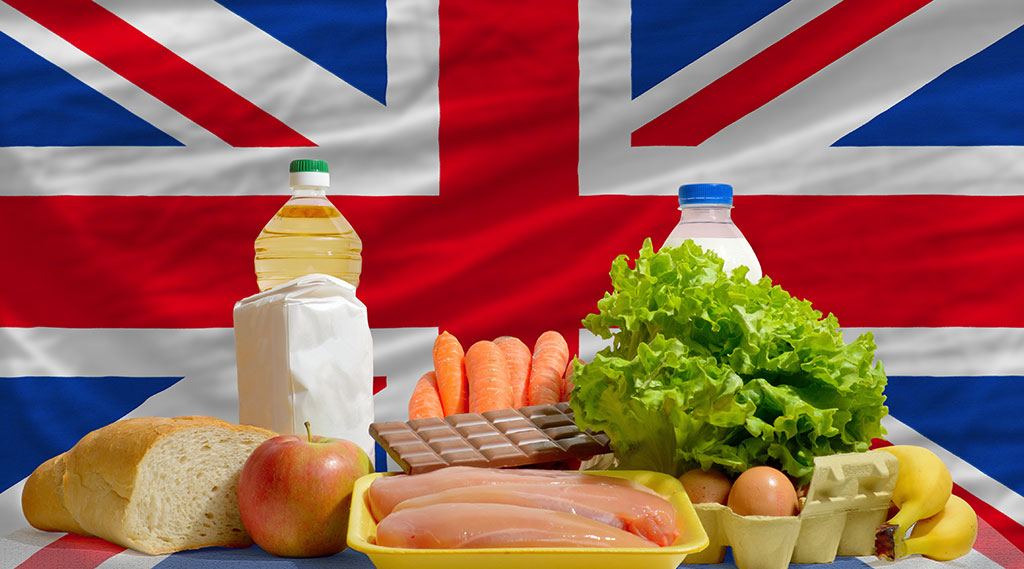 First conceived as a modern mainstream version of the traditional British Harvest Festival and patroned by Her Royal Highness The Duchess of Cornwall, British Food Fortnight has been running since 2001 and celebrates the diversity and deliciousness of fresh British foods, produce and ingredients.
Why buy and eat British?
The Love British Food website gives many compelling reasons, including:
British meat is more humanely reared than almost anywhere else: 70% of the pig meat imported into the UK comes from a farming system that would be illegal in the UK
British people want to buy British: 63% of consumers for instance want the chicken they eat to be reared here in Britain
Eating in-season British fruit and veg isn't only good for you – it travels less far, meaning a lower carbon footprint, which is far better for the planet.
What does British Food Fortnight involve?
During the fortnight there will be literally hundreds of events up and down the country, in all sorts of establishments. They include:
Schools: Fun activities, foodie lessons and special school menus in schools.
Pubs, restaurants and hotels: menu promotions and visitor attractions.
Hospitals and care homes: Love British Food menus
Universities: Themed menus in unis where Fresher's Week coincides with the Fortnight.
Shops and markets: Promotions, meet the producer events and tastings
The food service sector: Special menus in places from staff restaurants to sports venues
Across the country: The Love British Food Harvest Torch travels with a National Harvest Service every year.
Plus: An annual competition will run to find the most imaginative community event during the Fortnight.
Villages, market towns and cities: Community celebrations of all shapes and sizes!
How to get involved with British Food Fortnight
Whether you're an individual or work in any branch of the British food industry, there are an incredible number of ways to get involved with the foodie festivities this British Food Fortnight. They include:
Consumers: Buy British, seek out British Food Fortnight menus and encourage local shops and restaurants to take part.
Retailers: Highlight British foods in-store, expand your range and offer tasting sessions.
Pubs, hotels etc: Highlight British food on your menu and name the farms your produce comes from. You could even launch offers, promotions and bookings to make the most of local pride in British produce!
Food service: Source British food, promote the Britishness of your menu and contact suppliers so you can buy in bulk (But make sure you don't let any go to waste!)
Public sector: Hospitals, care homes, government offices and the like could consider banding together to aggregate food costs and running special menus in on-site canteens
Schools: Use the Fortnight as motivation to find British suppliers, buy in-season products, and promote your actions to local media interested in eating and buying British. You can even use point of sale material with the BFF or Union Jack to make your participation more noticeable
Universities: Offer cookery demos, produce case studies and market your participation in British Food Fortnight on your website and social media channels
Councils: Champion local business that buy and sell British produce and distribute our 'How to take part' packs. You could even sponsor or run local events, or offer regional food producers' tastings or awareness courses that speak to the importance of buying, selling and British.
You can also apply to become a Food Hero in order to support the campaign in this and future years. Plus, the Love British Food site lists an additional 14 things you can do to promote the Fortnight. And don't forget you can get involved with the conversation on social media using the hashtag #BritishFoodIsGreat.
Whatever you choose to do, don't forget to tell the organisers of British Food Fortnight what you're doing so they can promote it too. You can email them at info@lovebritishfood.co.uk.
How we support great-taste, low-waste British food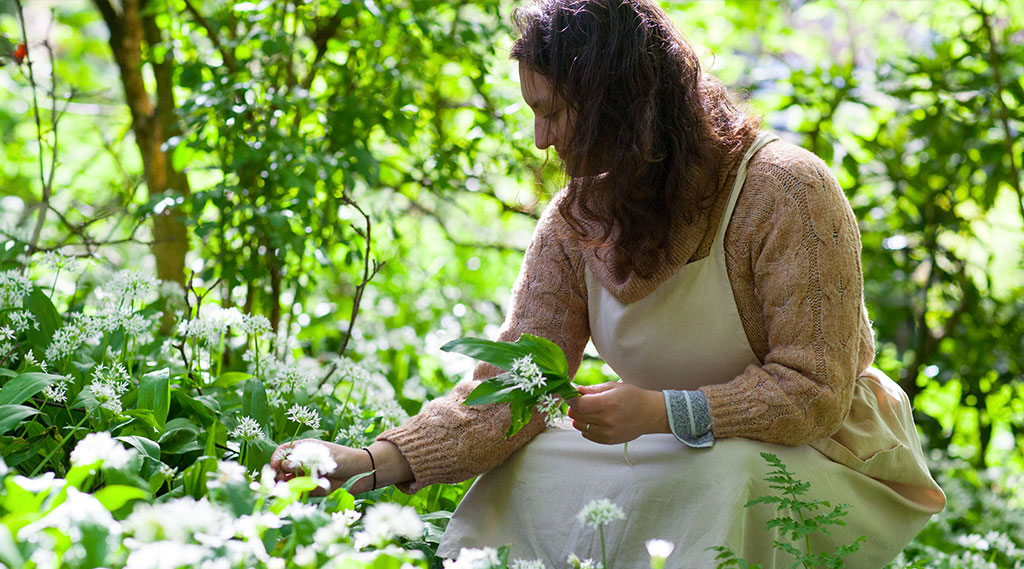 At R&G Fresh, we care deeply about reducing waste and delivering the freshest, and where possible locally-sourced produce, that can make every dish you prepare taste incredible.
Not only have we previously blogged about preventing food waste, we actively outsource the majority of our production process to our growers so that our food arrives pre-bunched. It's a process designed specifically to reduce food waste while allowing us to pay our growers more at the same time – all part of our commitment to ethical food business practices. (In fact, 96% of our raw produce is bought through our sustainable sourcing strategy).
Speaking of our growers, at R&G Fresh we work with some of the finest on the planet – including several based in the UK. We feel passionately about providing the freshest in-season produce possible; picked, packed and shipped locally whenever the season allows. We also make sure our suppliers work with the land to enhance it rather than damaging it; thereby ensuring our practices are great for Britain, and the British food industry.
And over in the recipes part of our blog The Chopping Board, we showcase some of the best ways to use that freshly-picked British produce in recipes for quirky and traditional British foods alike.
To discover more about what we do, visit the How We Work and Our Produce pages, or browse the links below.