Herb Salad On Bruschetta
Herb Salad On Bruschetta
http://rgfresh.co.uk/wp-content/uploads/Herb-Salad.jpg
1500
833
R&G Fresh
http://rgfresh.co.uk/wp-content/uploads/Herb-Salad.jpg
Preparation Time
35-40 minutes
Yield: 4 servings
Ingredients
4 ripe tomatoes, mixed colours, roughly chopped
Extra virgin olive oil
Balsamic vinegar
Sea salt and freshly ground black pepper
1 fresh red chilli, de-seeded and chopped (optional)
4 slices of ciabatta bread, about 1 inch thick
1 clove of garlic, unpeeled, cut in half
Juice of half a lemon
A small handful of arugula leaves, washed and spun dry
A few sprigs of fresh tarragon, leaves picked
A few sprigs of fresh herby fennel tops
A few sprigs of fresh mint, leaves picked
2 good handfuls of other interesting fresh herbs, such as sorrel, basil, parsley, dill, or chive flowers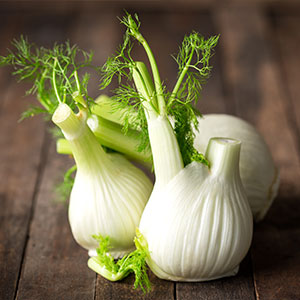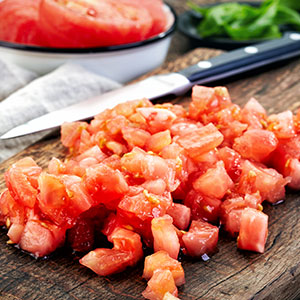 How to make
1) If you have a griddle pan, put it on the heat and get it nice and hot. If you don't have one, you'll be using your toaster in a minute instead.
2) Put your chopped tomatoes into a bowl with a glug of extra virgin olive oil and a swig of balsamic vinegar. Mix together and sprinkle with a little salt. If you are using chilli, add it at this point.
3) Toast the ciabatta slices in your hot griddle pan or a toaster for a minute or so on each side. Once the bread is nicely golden, rub each piece lightly with the cut side of the garlic.
4) Make a dressing by whisking together the lemon juice, three times as much extra virgin olive oil and salt and pepper to taste. Toss the arugula and herbs in the dressing.
5) Divide the ciabatta slices between four plates and top each one with a heap of chopped tomatoes. Press the tomatoes down into the bread and finish with a good pile of your herb and arugula salad.