How We Work with Our Wholesale and Retail Customers
How We Work with Our Wholesale and Retail Customers
http://rgfresh.co.uk/wp-content/uploads/August-how-we-work-with-customers-1500x833-1.jpg
1500
833
R&G Fresh
http://rgfresh.co.uk/wp-content/uploads/August-how-we-work-with-customers-1500x833-1.jpg
At R&G FRESH, we believe in standing out from the crowd in everything we do.
Our wholesale and retail customers can expect exceptional service and industry-leading fresh produce time after time.
Maintaining this level of excellence requires continual investment, so we work hard building and maintaining both our standards and our relationships. Here is how we ensure that all our wholesale and retail customers get the most out of their relationship with us.
Customer, consumer and behaviour insights
Our consumer insights strategy is built on 60 years of experience and extensive market research. This work gives us an advantage when it comes to understanding what consumers want, their cooking habits and shopping behaviour. This knowledge allows us to create specific growth plans for our wholesale and retail customers, taking into consideration their market, store type, customer profile and purchasing habits.
As a result, when we work with our wholesale and retail customers, we are able to provide them with a totally bespoke service, tailored to their target customer profile(s) and behaviour.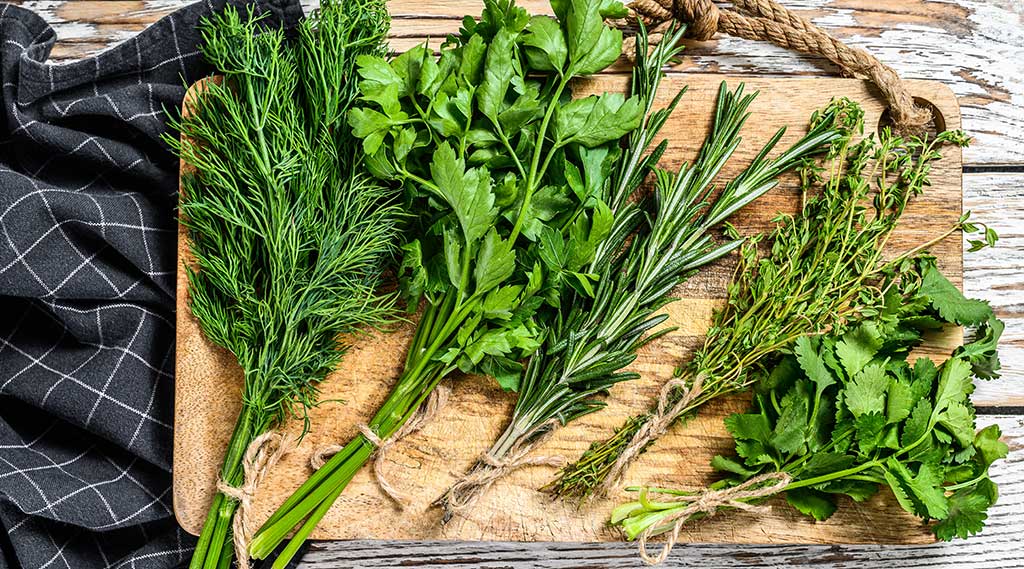 Freshness sealed
We have great knowledge of our products and know how flavour is affected by quality and freshness. Based on this knowledge, we are continually investing in developing the best way of keeping our herbs and ingredients as fresh as the day they were picked.
The result of this ongoing research is our passive Modified Atmosphere Packaging (MAP) format used across our entire range, specific by line, to give greater shelf-life.
MAP is customised to the metabolism of the herb or ingredient, tailored to make each item last longer. It relies on micro-perforations in the bag, allowing the produce to 'breathe'. The packaging considers the difference in metabolism during summer and winter too.
We have also optimised the amount of packaging we use, reducing it wherever possible. As a result, we use 16% less packaging than we did five years ago.
Optimising at the source
As part of our ongoing effort to provide premium fresh herbs and ingredients, we have invested in organoleptic testing to understand flavour profiles of herb varieties. Herb flavour is determined by the amount of aromatic oils contained within. Soil quality, weather and temperature all affect this and with this understanding, we work closely with our suppliers to ensure the end user has the best possible product all year round.
Once we find the right suppliers, we invest in them. For example, we've been working closely with our Basil growers since mid-2000, enabling them to increase their basil yields and adding value to their processes.
As a result, not only do we maintain excellent product quality, we also make sure that our growers are well remunerated and supported to ensure sustainability.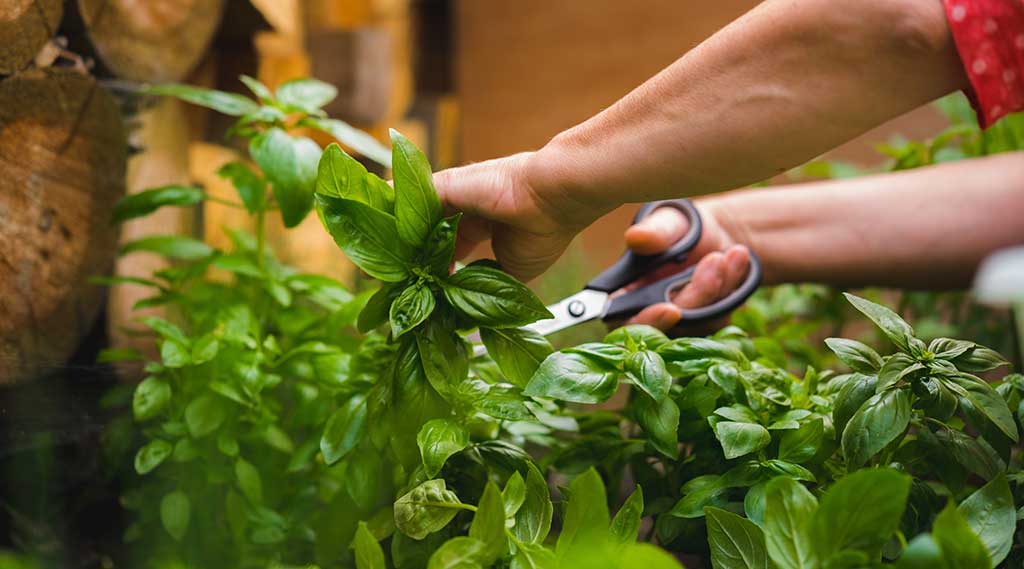 Waste reduction is one of our key priorities as part of our commitment to the environment. Not only to do we strive to reduce packaging, but we also make sure we aren't wasting produce.
Product that is out of specification means that we have to invest time and effort correcting the discrepancies in quantities, which can prove wasteful. Working with customers at every step of the way, we programme and forecast requirements so that we don't overorder or transport waste. By making sure the product is the right specification at the time of order, we can use the majority of what we purchase.
We can proudly say we sell 96% of all the raw produce we buy through our sustainable sourcing strategy and as a result, our customers can be assured of our focus on environmental issues.
When you work with R&G FRESH, you get market-leading, fresh produce that is sourced and packed with a focus on the end-user and the environment.
If you'd like to learn more about how we work with our buyers, you can read about it on this page. Alternatively, you can get in touch with us for more information.