Top Thai Dishes Filled with Fresh Herbs and Spices!
Top Thai Dishes Filled with Fresh Herbs and Spices!
http://rgfresh.co.uk/wp-content/uploads/RG-Blog-Top-Thai-Dishes-Filled-with-Fresh-Herbs-and-Spices.jpg
1024
569
R&G Fresh
http://rgfresh.co.uk/wp-content/uploads/RG-Blog-Top-Thai-Dishes-Filled-with-Fresh-Herbs-and-Spices.jpg
With Thai New Year fast approaching, we thought we'd look at some of the most popular Thai dishes and the herbs and spices used in them.
We'll start with some of the most common questions people have about Thai cooking ingredients, then offer some tips on where you can find the best Thai recipes so you can celebrate Songkran in style!
What are the leaves used in Thai cooking?
Some of the herbs you'd expect to see in the best Thai foods include:
Coriander (and coriander root)
Culantro (not to be confused with cilantro, which is another name for coriander!)
Holy basil
Lemon basil
Mint
Pandan
Sweet basil
Thai parsley
Thai basil
Vietnamese Coriander
Below, we've picked out some tasty ideas that include everything you'd expect from a typical English breakfast, along with one or two more left-field ideas to spice up your breakfast plate.
What are the seven Thai spices?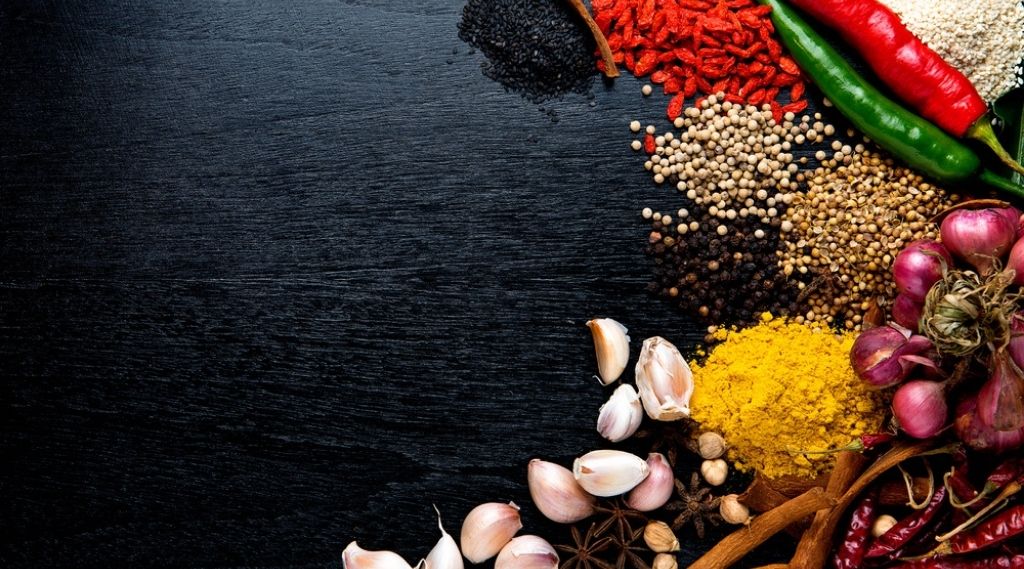 When people in the West think of ingredients used in Asian cooking, they inevitably think of Chinese five spice and Thai seven spice. You can make your own Thai seven spice blend by using the following ground up herbs and spices. Then you'll be prepared to make some of the best Thai dishes around.
Black pepper
Chilli powder (we recommend making it from fresh chillies)
Cumin
Garlic powder
Ginger (for a fuller flavour, we suggest grinding it down from fresh root ginger)
Ground cloves
Star of anise
What are the most popular Thai dishes to make at home?
The following suggestions would make it onto any respectable list of the top 10 foods to try in Thailand. Yet with the right recipes and ingredients, you can enjoy them without even leaving your house!
1.     Thai red or green curry
When it comes to a list of 'Thai best dishes,' you can't fail to include the country's signature curries. The red variety is typically a little hotter, while the green curry is a little creamier and easier on the tongue. Both share many common ingredients however, including coconut milk, lime leaves, Thai basil (just good old fashioned standard basil leaves will do in many cases), garlic and fish sauce. The red variant also includes ginger, which gives it much of that extra kick! Plus of course you'll need a curry paste of your choosing, which you can find these days in most major supermarkets.
Recipes: Thai red curry and Thai green curry, both at BBC Good Food.
2.     Tom yum and tom kha soups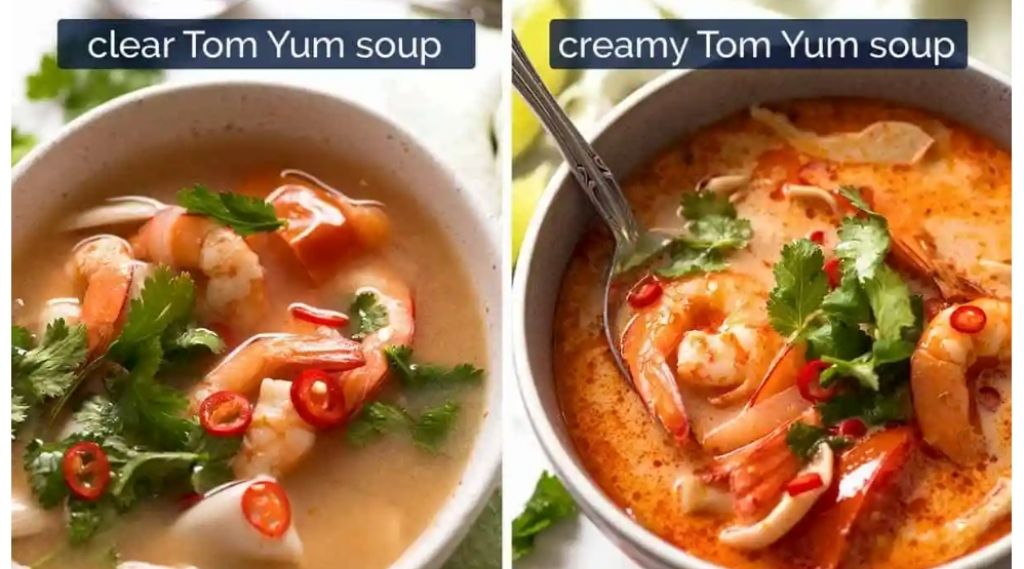 Tom yum soup is a super tasty clear, broth-based meal made with fresh ingredients, including hard herbs lime leaves and lemongrass, chillies, coriander, garlic and galangal, along with king prawns, mushrooms, chicken stock, tomatoes and more. It can be prepared clear, or turned into tom kha soup by simply adding some chilli paste and coconut milk to the broth – giving you two of the best Thai recipes here in one!
Recipe: Recipe Tin Eats
3.     Kao phat with prik nam pla
Kao phat is a Thai fried rice dish that's simple to make but goes down incredibly well thanks to its flavour-filled combination of fresh ingredients, and is best served with a spicy prik nam pla sauce that gives it a real kick!
The recipe we like best comes from Thai Caliente, and includes the use of Thai bird's eye chillies or jalapeno chillies to give the sauce its intensity. We also like to add a little coriander on top for garnish, just to give it a little extra colour.
Recipe: Thai Caliente
4.     Pad Thai
Easily one of the most popular Thai dishes in the UK, pad Thai is an ever-so-tasty noodle dish that's easy to make and even easier to eat! It's also incredibly versatile, lending itself well to poultry, seafood or vegan-friendly tofu options – making it one of the best Thai foods if your household has varied culinary preferences.
Our favourite fresh ingredients in a pad Thai include chopped fresh ginger, chilli flakes and chopped spring onions – although we like to use chives instead. You'll also need a slightly unusual rice vinegar (not to be confused with standard malt vinegar!) – and of course, oodles of Thai noodles!
Recipe: Feasting at Home
5.     Larb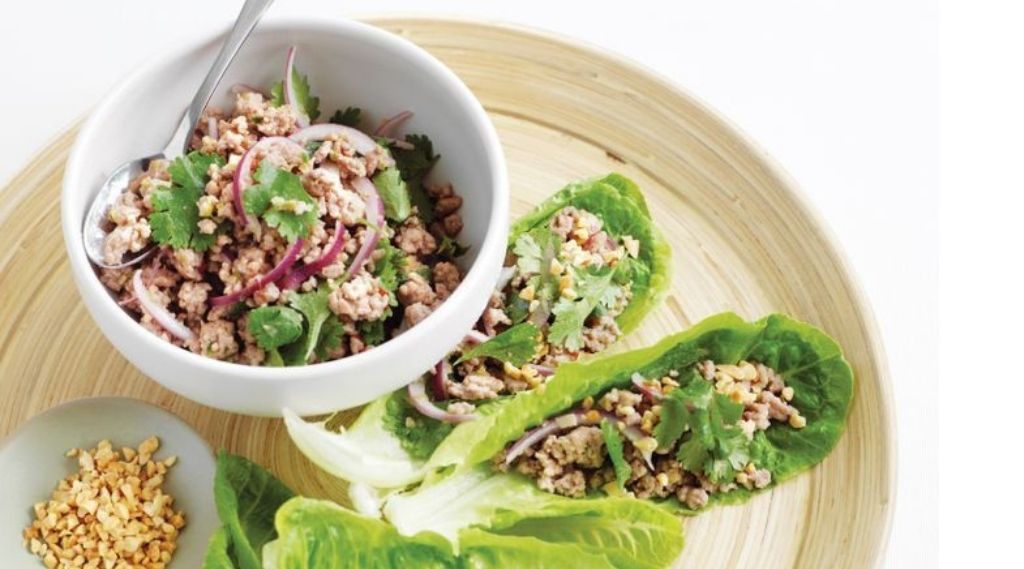 A minced meat and herb salad dish, larb can be prepared with beef, chicken, tofu or even with just vegetables. It's incredibly impressive placed in the middle of a dining table to eat family style, and can work as lunch, a starter at dinner time, or as an accompaniment to a main course.
Packing in green chillies, coriander leaves and fresh mint, it's got bags of fresh flavour, and as a bonus it even gives off a lovely aroma that's sure to draw people to the dining table. Definitely some of the best Thai food for almost any time of the day.
Recipe: Taste Australia
6.     Phat kapharo
Phat kapharo is a classic rice-based street food that essentially translates to 'fried holy basil leaves.' So as you can imagine, it definitely includes the holy basil we mentioned in our list of Thai leaves above! It also packs in chillies, shallots, minced beef and garlic, alongside both fresh lime juice and lime leaves that give the dish a nice and distinctive zing. Oh, and did we mention the fried egg that's served on top?! That makes this one of the best Thai dishes if you're looking to make eyes go wide at your Thai New Year dinner.
Recipe: The Nosey Chef
7.     Kuay tiew rua
Translated as 'Thai boat noodles,' kuay tiew rua is a spicy noodle dish with pork balls and soy sauce, and certainly one of the top Thai dishes to try this Thai New Year.
The dish is most distinctive for its deep brown broth accented by the green of the coriander and red of the red chilli pepper, both of which are used as a garnish. If you arrived here having Googled 'Thai best dishes,' this is one you'll want to try – it definitely doesn't disappoint!
Recipe: Fine Dining Lovers
8.     Som tam
This one is a little bit different. A cold shredded salad, the key ingredient that makes a som tam stand out is papaya. Indeed, the recipe we've linked to below doesn't include any meat or fish whatsoever – although the meal does lend itself well to prawns or even chicken if you prefer. Herb-wise, the star of the show is the Thai sweet basil, and the kick comes from the large number of fresh chillies – although you can tone that down if you don't like it quite so hot!
Recipe: Eating Thai Food
9.     Pa plao
Our second recipe from Eating Thai Food is also a little unusual. Where we've so far presented a lot of curries, salads and 'mixed bowl' meals, pa plao is a juicy and salt-covered Thai grilled whole fish dish stuffed with lemongrass, and served with a hot chilli-based seafood dipping sauce. As Thai best dishes go, we think it's one of the most impressive you could put on anybody's plate.
Recipe: Eating Thai Food
10.     Foi thong
We've saved the sweetest for last with our final recipe – literally! 'Foi' in Thai means thread, and 'thong' means gold – which is appropriate for this authentic Thai dessert dish that's essentially a deliciously sweet golden string made from sugar and egg.
It's served on pandan leaves and traditionally eaten with chopsticks. But if you're serving this up as one of the top Thai dishes at a British table, let's be honest – a fork wouldn't be cheating, would it?
Recipe: VR Recipes
Looking for more delicious herby food ideas?
So those are our suggestions for the Top 10 foods to try in Thailand this Thai New Year – or, more realistically, to make and enjoy at home for the family instead!
If you decide to make any, please do let us know how it goes in the comments below.
Want more recipes full of creative ways to use herbs and other fresh ingredients? Check out our blog 'The Chopping Board,' or jump to some of the most popular blog posts we've previously published below.