Herb Soup
Herb Soup
http://rgfresh.co.uk/wp-content/uploads/herb-soup.jpg
1500
833
R&G Fresh
http://rgfresh.co.uk/wp-content/uploads/herb-soup.jpg
Preparation Time
Ingredients
5 tbsp olive oil
2 medium onions, peeled and roughly chopped
2 garlic cloves, peeled and crushed
2 tsp ground turmeric
1 tsp grated nutmeg
1 tbsp dried mint
500g baby spinach
25g parsley (whole, leaves and stalks)
25g coriander (whole, leaves and stalks)
1200ml vegetable stock
200g Greek yoghurt
10g fresh coriander leaves, chopped
10g fresh mint leaves, chopped
5g fresh parsley leaves, chopped
200g feta
Salt and black pepper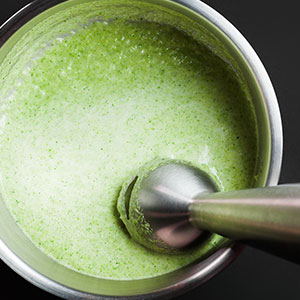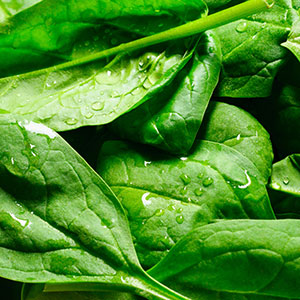 How to make
1) Heat two tablespoons of the olive oil in a large saucepan.
2) Add the onion and garlic, and sauté for around five minutes, or until translucent and soft. Stir in the turmeric and nutmeg, fry for a couple of minutes, then add the dried mint, spinach, the whole parsley and coriander with leaves and stalks, and stock.
3) Bring to a simmer and cook for 10 minutes. Season, then blitz the soup with a liquidiser or stick blender until smooth.
4) When you're ready to serve, reheat the soup just to boiling point and pour the yoghurt into a bowl. Whisk a ladleful of hot soup into the yoghurt, stirring constantly, and repeat with a couple more ladles of hot soup, then tip the yoghurt mix into the soup and whisk in.
5) Stir through the chopped herbs and crumble in the feta, reserving some leaves and cheese to garnish. Adjust the seasoning to taste.
6) Pour into soup bowls, sprinkle over the herbs and feta, and finish with a generous drizzle of olive oil.