Lemon Thyme Drizzle Cake
Lemon Thyme Drizzle Cake
http://rgfresh.co.uk/wp-content/uploads/Lemon-drizzle-cake.jpg
1500
833
R&G Fresh
http://rgfresh.co.uk/wp-content/uploads/Lemon-drizzle-cake.jpg
Preparation Time
35-40 minutes
Yield: 4 servings
Ingredients
115g caster sugar
2 tbsp lemon thyme leaves, finely chopped
115g butter, softened
Finely grated zest and juice of 1 lemon
2 large eggs, lightly beaten
170g self-raising flour, sifted
A pinch of salt
For the icing
2 tbsp lemon thyme leaves, finely chopped
140g icing sugar, sifted
1 lemon
For decoration:
A few sprigs of lemon thyme with flowers, if available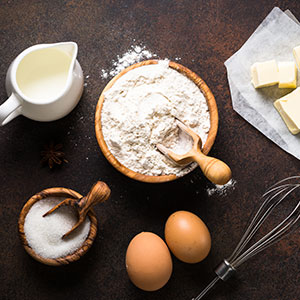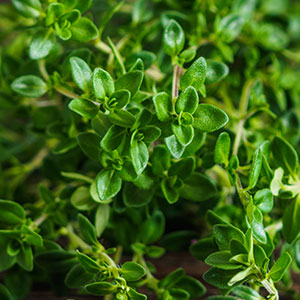 How to make
1) Preheat the oven to 180C/350F/gas mark 4. Grease a 450g loaf tin, line the base and ends with a strip of baking paper and lightly grease.
2) Make sure the lemon thyme leaves are dry before you chop them. Place in a food processor with the caster sugar and whizz until the sugar turns green and the leaves have been finely chopped.
3) Add the butter and lemon zest and whizz until fluffy, then gradually add the eggs. Mix in 1 tbsp lemon juice, then scrape into a bowl and fold in the flour and salt.
4) Spoon into the loaf tin. Bake for 20 minutes, then loosely cover the top with foil if it is browning too quickly and bake for a further 20-25 minutes or until well risen and golden. Test by inserting a skewer into the cake; if it comes out clean, the cake is cooked.
5) To make the icing, stir the finely chopped lemon thyme into the icing sugar and add enough lemon juice to form a thick icing.
6) While it's still in the tin, transfer the cake to a wire rack. Leave for 5 minutes, then remove from the tin and spoon the icing over the top of the warm cake. It will drizzle down the sides. Leave to cool. Shortly before serving, decorate with the sprigs of lemon thyme.