Basil Panna Cotta
Basil Panna Cotta
http://rgfresh.co.uk/wp-content/uploads/basil-panna-cotta.jpg
1500
833
R&G Fresh
http://rgfresh.co.uk/wp-content/uploads/basil-panna-cotta.jpg
Preparation Time
35-40 minutes
Yield: 4 servings
Ingredients
70ml milk
2 vanilla pods, scored and seeds separated
Finely grated zest of 1 lemon
375ml double cream
2 large bunches basil, leaves picked and chopped
1½ gelatine leaves, soaked in water
1 tbsp icing sugar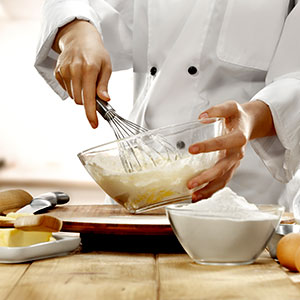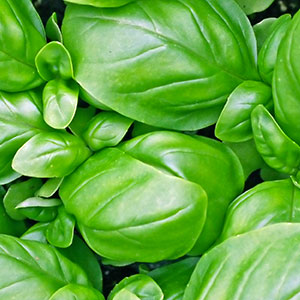 How to make
1) Put the milk, vanilla pods, vanilla seeds, lemon zest and half the cream into a small pan and slowly simmer for 10 minutes or until reduced by a third.
2) Remove from the heat, remove the vanilla pods and stir in the chopped basil and gelatine leaves until dissolved. Allow to cool a little, then place in the fridge, stirring occasionally, until the mixture coats the back of a spoon.
3) Remove from the fridge and either strain the mixture through a fine sieve to remove the basil leaves or if, like me, you like the direct flavour of the leaves, leave them in.
4) Whip together the icing sugar with the remaining cream. Mix the two cream mixtures together. Divide into four serving moulds or small glasses. Cover and chill for at least an hour in the fridge.
5) Serve by dunking the glasses into hot water then tipping on to a serving plate; this will remove the panna cotta from the container. Decorate with a few basil leaves and serve with figs, redcurrants, peaches or nectarines.